| | |
| --- | --- |
| | |
So yeah, the usual. Spoilers ahoy!

I KIND OF DON'T LIKE THAT BRYKE MADE BOLIN ACT A LITTLE DUMB WITH THE WHOLE "WHAT SHE SAID" KIND OF DEAL.

ALSO I THINK TARRLOK IS TOTALLY UP TO SOMETHING. HOW THE HELL DID HE KNOW ABOUT THE EQUALIST DEN ANYWAY, AND WHY DOES IT SEEM SUSPICIOUSLY CONVENIENT FOR HIM TO LET CHIEF BEIFONG TAKE THE HEAT IF ANYTHING HAPPENS IN THE ARENA?

LOL OH TENZIN. DUDE, KORRA SO HAS YOUR NUMBER. DON'T EVEN TRY TO HIDE SHIT FROM THE AVATAR, SHE'S BEEN SHELTERED BUT SHE ISN'T STUPID. BOLIN WAS TOTALLY RIGHT ABOUT WHAT MAKES KORRA AWESOME TO BE AROUND. XD

AND THESE POSES. :-D

HERE KORRA'S ALL LIKE "YOUR WIIIIIFE."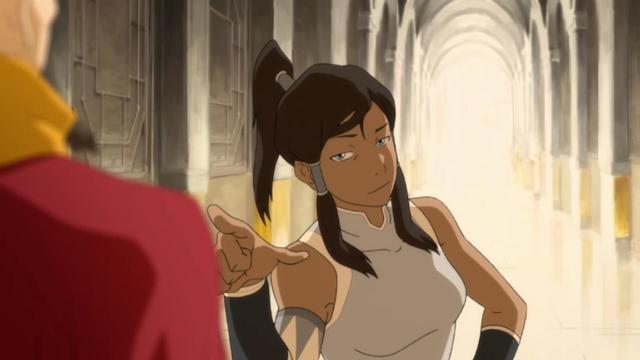 LOL TENZIN'S HANGDOG EXPRESSION AS SHE TOTALLY GETS HIM TO REVEAL THE HISTORY BETWEEN CHIEF BEIFONG AND HIM. X-P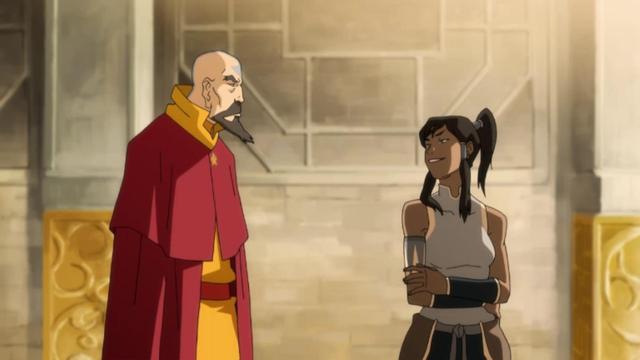 "SEE YA LATER MISTER HEARTBREAKER!!!"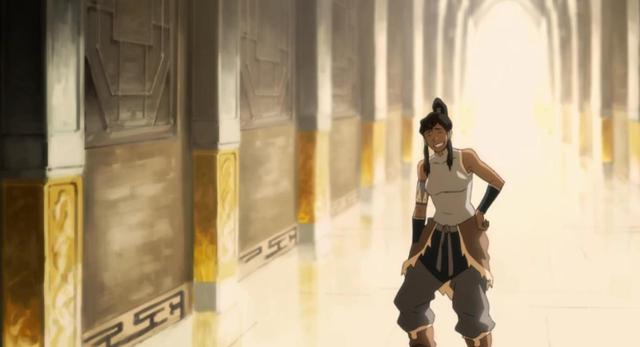 *DED*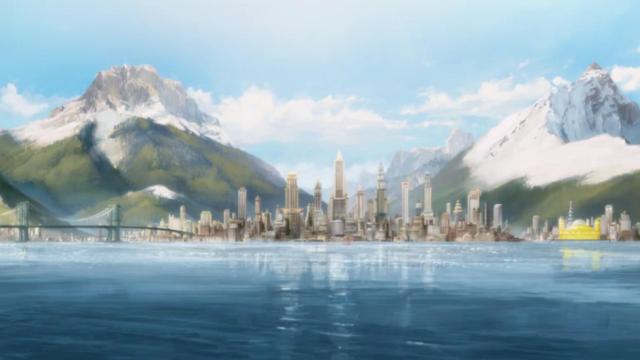 CAN I JUST SAY HOW MUCH I LOVE THE SCENERY PORN IN THIS NEW ARC OF AVATAR? THE ONLY THING THIS IS MISSING IS THOSE FUCKING AWESOME METALBENDER COP BLIMPS.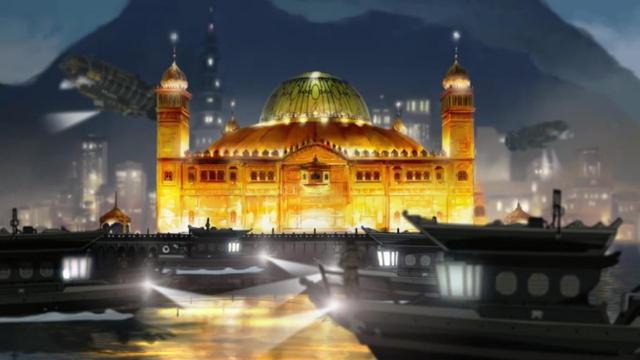 AWESOMECAKES. BRYCHAEL, ILU. :P

AMON IS CREEPY AND HAS A LAIR. KEEPING THE ARENA OPEN APPARENTLY FELL RIGHT INTO HIS PLANS. :O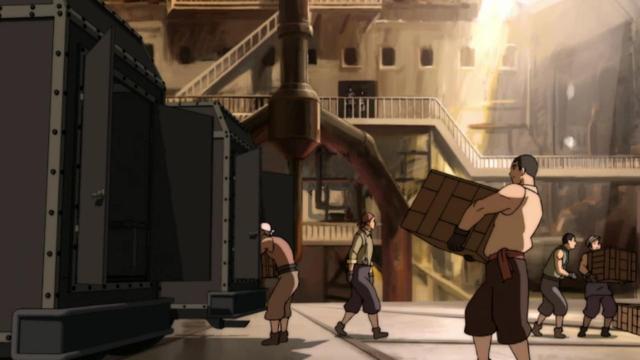 (That's him up on the balcony, by the way, next to his lieutenant dude)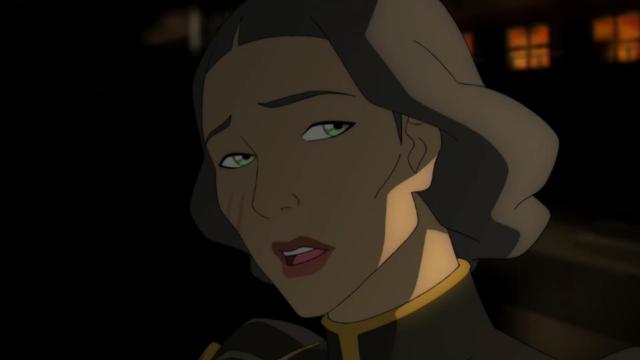 HEY! THE FIRST TIME CHIEF BEIFONG HASN'T HAD THE "I AM A HARDASS" LOOK TO HER. (awwww :\ )

AWW PABU LOOKS SO CUTE IN THAT FIRE FERRET OUTFIT. BUT OMFG THE SETUP TO THE MATCH.

IT IS TOTALLY A RIPOFF OF WWF PROFESSIONAL WRESTLING JUST LIKE THAT EARTHBENDING ARENA IN GAOLING WITH TOPH. *DED*

DAMN THIS MATCH IS A CUT ABOVE THE REST. THE WOLFBATS EARNED THEIR CHAMPIONSHIPS ALL RIGHT.

AND LOL TENZIN GETTING INTO THE PRO-BENDING. WASN'T HE ALL LIKE "THAT IS SO GAUCHE, KORRA? HDU PRO-BEND." :P

This is one super great episode. :D (and probably also the most nerve-wracking yet) I'll leave the rest for Ayala's detailed writeup!