April 30th, 2012
---
puipui

09:29 pm -

Monthly Picspam: Sexy Villains!


Have you enjoyed your picspam preview month, following quickly on the heels of your villain-themed month, all of which was meant to distract you from the fact that I have been terribly remiss in my picspamming duties and thus our February picspam seems to be taking place on the last day of April? I hope you have! AND NOW IT'S PICSPAM TIME OMG!







We have had so many previews, and so many pictures before that, and I don't even know where to start now. I DON'T KNOW WHERE TO START! But let's start with Chiwetel Ejiofor, because he is super hot, and he kicked off our Sexy Villains Theme Month way back on March 1, and I love him, so why not? WHY NOT INDEED?














And now Gary Oldman, because he is so very good at being so very eeeeeeeeevil.














Also good at being evil? Ralph Fiennes. You wouldn't think of it to look at him, necessarily, and he certainly looks way better with a nose, but it's true!
















I haven't actually seen the new V, but I'm assuming Morena Baccarin is awesome in it, and also awesomely hot, because I can't actually see how she can avoid being awesomely hot. So here she is!
















Also, I haven't actually seen anything that Gianna Jun has been in at all, but I can't see how she can avoid being awesomely hot, either, and now that I've seen her, I really really really want to see her movies, because hot.
















I think Gina Torres played a villain in Angel, I don't know, I'd stopped watching by then, and to be honest, I don't really care, because I really really enjoy just imagining her being evil, possibly even with a whip, and that is good enough for me!
















And now, here's Peter Dinklage, because Peter Dinklage. YES.














Also, Watanabe Ken! YAY!
















Also also, Bipasha Basu! OMG SUPER YAY!














You know what? Let's have some more Bollywood. Here is Vidya Balan!














And Shahrukh Khan!












And Priyanka Chopra!
















OMG so hot. We will have more Bollywood people later, I think, but in the meantime, let's have some Joseph Gordon-Levitt!














Oh, and Li Bingbing! Whatever would we do without the amazing hotness of Li Bingbing? NOTHING, WE COULD DO NOTHING, WE WOULD BE LOST WITHOUT LI BINGBING.














Also, Anika Noni Rose. There's some debate over whether or not she actually plays a villain in whatever show that was that she counts for, but she counts because she's hot, and also I say so! Because yes!














But who else have we got? Ummm... Well, Salli Richardson-Whitfield went evil for part of an episode of Eureka, that counts, right? Of course it does!












And Salma Hayek played a vampire once!
















AND SAMUEL L. JACKSON IS A BADASS MOTHERFUCKER, which pretty much always counts, right? YES IT DOES!














But now what, now what, what what what? HOW ABOUT SOME VIN DIESEL? So hot OMG.












And also Christopher Eccleston!












Not to mention Will Yun Lee!












And then there's Zachary Quinto, here to break your heart and eat your brain!












Okay, fine, maybe he didn't actually eat the brains in the end, I stopped watching after the first season, but I shall now distract you with Eva Mendes, because she is very distracting!
















Also, Sean Bean! Because he is also very distracting!














Also also, Lucy Liu! Because she is also also very distracting!
















And here are some other very distracting, very hot, very eeeeeeeeeeevil ladies! Yay!
































Also, there's this guy, Brian Rohan. I only have one picture of him, but he plays the villain in The Horribly Slow Murderer with the Extremely Inefficient Weapon, and thus he is imminently qualified to be here right now, because obviously.






BUT WAIT! Have we not done vintage yet? WE HAVE NOT DONE VINTAGE YET! GASP!






















































































































Gosh, that's a lot of hot vintage. BUT THERE'S MORE! Let's get us some classic V up in here! YAY!












Also, those lovely, vicious, eeeeeeeeeeeeeeeeevil ladies of Dynasty. MORE YAY!














And also all of these lovely, lovely, villainously sexy vintage types! EVEN MORE YAY OMG!


































































There are so many people who have played sexy villainous villains full of eeeeeeeeeeeeeeeeevil over the years! OMG SO VERY MANY! There are all of these people, for example!


















































































































































































































































And also there are all of these people, for example!










































































































































































And there are also all of the people of which you post pictures in the comments! Those are important sexy villains, too! Don't let my forgetful nature allow your favorites to go unposted; POST THEM IN THE COMMENTS OMG! YOU WILL BE GLAD YOU DID!

Oh, and also Simon Pegg played a villain in Doctor Who once, so this next bit is totally not gratuitous at all, I swear.


































And that, at last, is our February March April picspam! I hope you enjoyed it, and that I managed to be at least somewhat sorta kinda almost on time next time. I LOVE YOU ALL! <3

(There will be tags soon, I swear. Really, I promise! I hope.)

(ETA: Tags! Yay! *\o/*)

Comments:
---
Wow, Ricardo Montalban is hot. My teenage self watching Fantasy Island would never admit to thinking so, maybe not even if you threw in Star Trek, but these days? Woah.
Unfortunately at some point I have to eat and sleep, so I can't comment on all the wonderfulness right now, but thanks for all of this! It's amazing.
(Also my life suddenly feels a lack of pictures of Alyson Hannigan, dang...)
Also also someday the day will come when I will stop foisting pictures of members of Die Ärzte on the uninterested but that day is apparently not today, so here is Bela B. AKA Bela B. Felsenheimer who is obviously being a musician in this picture but who played a villain in at least one film. (More than one, I'm pretty sure, as he's been in a lot of horror movies, but I'd have to know German to get to the bottom of that...)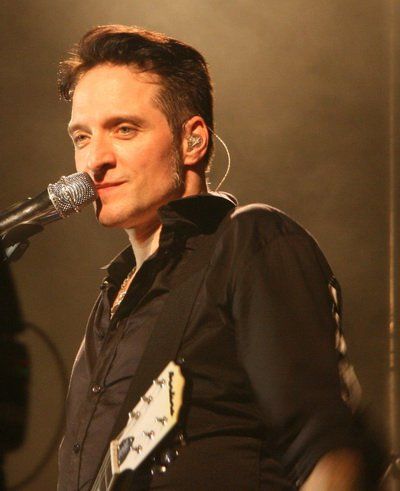 OMG, so many hot people! (Servalan!) Many of which I never knew were eeeevilll. I am now terrified to enter LA.

I wonder, if you added in all the previews, is this your longest picspam ever?
Even if you added in the entire theme month, it still gets beaten by Sexy Voices (which also had the preview-a-day thing), Sexy In Space (which also had a theme month), and Muppets (because Muppets, obviously).

You'll note that all three of those were times when I was at least a month late, and thus pretty clearly feeling very guilty. My guilt is your gain. XD
Yay! I loved that you got both my two favorite people from Brisco County Jr besides Bruce Campbell into this. And, as always, the totally not gratuitous Edgar/Simon/Nick section is much loved.
I wish I had more pictures of Julius Carry; he was so unbelievably awesome OMG. John Pyper-Ferguson always weirds me out when I see him in things, though, because he just seems so wrong without the accent and the hat and Pete's Piece. XD
/stares at all of the pretty and drools a little bit because hnnnnng hot overload

/puts self back together

I must say, out of all of these gorgeous people that one picture of Ralph Fiennes with long hair is one of the hottest in this picspam. In fact, the hot is only rivaled by that series of Gina pictures.
sdxchgdfcvghn!!!
Oh villainy.. Guh. *dead from awesome overload*
Omg, the hot! Where's that first picture of Li Bingbing from, with the awesome white hair?
This post is just amazing.
Pui,

I am sorry I didn't comment because you blew out my brain with the hott and then BAM, Vosloo and...yeah. Brain totally offline.
Gina Torres is currently playing a villain (voice work) in Transformers Prime, so you don't even have to go all the way back to Angel.

Yes, Morena Baccarin was awesome in the V reboot (which was really all that was awesome about it). And her sexiness is kind of uncontainable anyway.

I think I had more comments to make but I am exhausted from a long work day and I can't even go through all the photos right now. I will have to come back later.
I need to lie down. This was too much sexy.