| RL Fun | May. 16th, 2012 @ 12:34 pm |
| --- | --- |
So my Tuesday night was pretty cool, and my weekend was... hmm, zany is a good word for it.


Let's begin with Friday night. I went to a party at a cafe hosted by a friend of Ailton, my Zumba teacher. This friend is also a Zumba teacher as well as a famous dancer. He and his wife do bellydancing and Latin dance performances together. There was also another friend of his who was there with her husband and that's where things got weird. I hadn't seen them since a party in January so I was fairly happy to see them. They're both cool people. She's also a Zumba teacher and her husband is a dancer, and the last time I'd seen them, she'd given me an impromptu salsa lesson, which endeared her to me quite a bit.

And then her husband tried to convert me to Christianity.

About ten or fifteen minutes after they arrived, he said he wanted to talk to me. I was like, "Okay, sure, cool." So then he took me outside and I started to get concerned. And then he started to say, "I have had you in my thoughts lately..." and I started to get really concerned. When he finished that sentence with "...To introduce you to Jesus", my outward facial expression was a polite smile, but my inner thoughts could basically be expressed as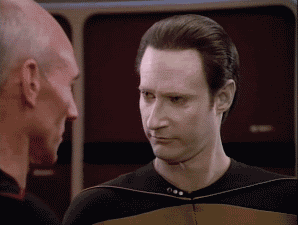 And also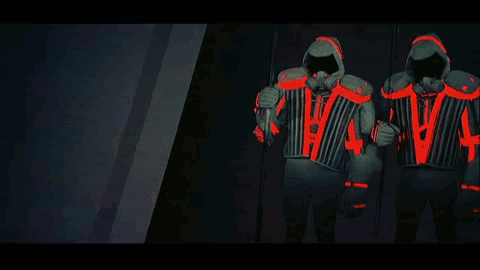 It wa the most awkward ten minutes of my life. Yes, he went on for at least ten minutes, all while standing about five inches from me.

The rest of the party was pretty fun, although the highlight was getting to watch Ailton's friend dance with his wife. The way they moved together was amazing. I was just watching in awe. He's gorgeous and his wife is gorgeous and they have the most adorable children you've ever seen and they're both incredibly talented dancers. I am so jealous of their life, ye gods (except for the children part).

And then Saturday! I've been working as a vendor at a farmer's market for the past few weeks, selling clothes for my cousin's neighbor, who has cancer and can't run the stall herself anymore. This weekend was the last day for the season. There's a woman there who sells coconut water. Like, actual coconuts with holes drilled in the top and a straw put in. She'd been very nice to me the whole time I was working there, and on the last day she invited me to come by her house after the market for a late lunch party she was having with some of her friends. So I go there and at first, I couldn't find her house, so I tried to call the number she'd used to text me the address. I got the voicemail, which gave her last name as Walsh. This will be important in a moment.

I finally find the house and go around to the back, where everyone is. Coconut Lady introduces me to her friends, and to her sister, an attractive woman named Kate. She looked very familiar. Then I said to myself, "Wait a minute. Walsh... Kate..." Yes, this was none other than Kate Walsh, star of the tv series Private Practice. I'm not a huge fan of the show, but was still a pretty surreal moment. O hai, unexpected celebrity!

Now on to Tuesday night-- Zumba night! I always go on Tuesdays because I handle the sign-in sheet, so I can take the class for free if I so choose. I usually do, but the Tuesday night class is always very small, so I often put a stamp on my punchcard anyway because I feel bad for taking the class for free when there's so few people there. Like last night, we only had three people when the class started. (A fourth person arrived later, thankfully.) Ailton was pretty upset about it at first, even though he would never admit it to us, but I could see it.

He started to liven up about 1/3 of the way into the class, though, and pretty soon I think he started to enjoy it. He took it as a chance to do a little more actual teaching than he usually does. In big classes he generally just leads, as there's not much chance to actually teach technique to people. (Not that that stops him from picking on people in the front row if he thinks their technique is lacking, LOLZ. I was getting crap from him on Monday night. He had this complicated turn step in one routine and I couldn't quite get it because I was dead tired, and he glanced back over his shoulder and gave me the "WTF r u doin" look at one point. I just LOLed and ignored him.)

But anyway, at the start of this one salsa song he suddenly looked at me and kind of nodded towards the front of the room. I had no idea what he was trying to tell me until he came over, put his hand on my back, pushed me up to the front, and then went and stood off to the side expectantly. So yes, I actually got to improvise a routine and lead a song! It was amazing. Then he had one of the other people come up and take a turn as well, and basically just let us take over the class for two songs. TBH I think he just wanted a rest, haha. He went and perched on one of the speakers in the corner of the studio, and then went and plopped down in a chair at the back of the room, all while yelling "helpful" stuff at us ("Shake it babyyy, Shakira Shakira!") and occasionally giving us a bit of direction.

And, and, afterwards??? He was like, "Very good, Ayala, very good!" You know that moment in kindergarten when your teacher gives you a gold star? That's how I felt. And then he was like, "Is good, I need subs when I leave!" (He's going to Europe on ~Official Zumba Business~ next month, sobsob.) So one of the other women in the class told him, "Yes, well, now you have so many choices!" And we started joking that we were going to take over his classes, and he wouldn't have any students left when he came back. I told him, "When you come back, you're going to be saying, 'I taught them too well, I taught them too well!'"

So yes, it started out as a pretty quiet and almost tense class, but ended up being totally great.

Here is a squinty Data picture to indicate disapproval of said Christian dude!

But imagine also the happy Kuei as I squee over the rest of your awesome weekend and day. :D