It looks like Cacau might not play, but it's enough if Klose and Poldi will score. And the weather is so fine today - 32°C right now, and it's supposed to go up to 35°C - that today seems just made for celebration. :)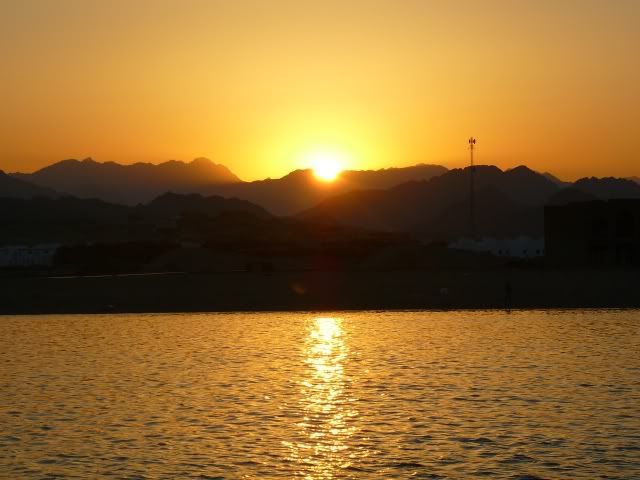 Sunset behind the Sinai mountains.
Entry originally posted to DW: http://esteliel.dreamwidth.org/351161.html (

comments). Comments are welcome in either place.
I've almost finished a long post about Egypt, but I haven't yet resized and uploaded the pictures, so that post will have to wait until tomorrow. In an hour, I'll leave to watch the match with friends and family at my future sister in law's house where we'll have a barbecue as well. It seems like Poldi is well enough to play again, so I'm quite hopeful. After all, we beat Argentina in the last World Cup as well (and then Argentina's team tried to beat up our players... *g*). Even our guide in Egypt said goodbye to us when he delivered us to the airport with the assurance that he was certain that we'll beat Argentina with 2:1, inshallah.