So I got a tablet! Um. I'm not really a very good artist, but I hope to improve.
Here's the first thing I drew after I sort of got the hang of the pen.
IDEK, guys. My mind is weird.
I use WordPerfect at work. Sometimes when I ask it to print, it freezes up instead. This usually happens at the worst possible time. Thus, supervillainy.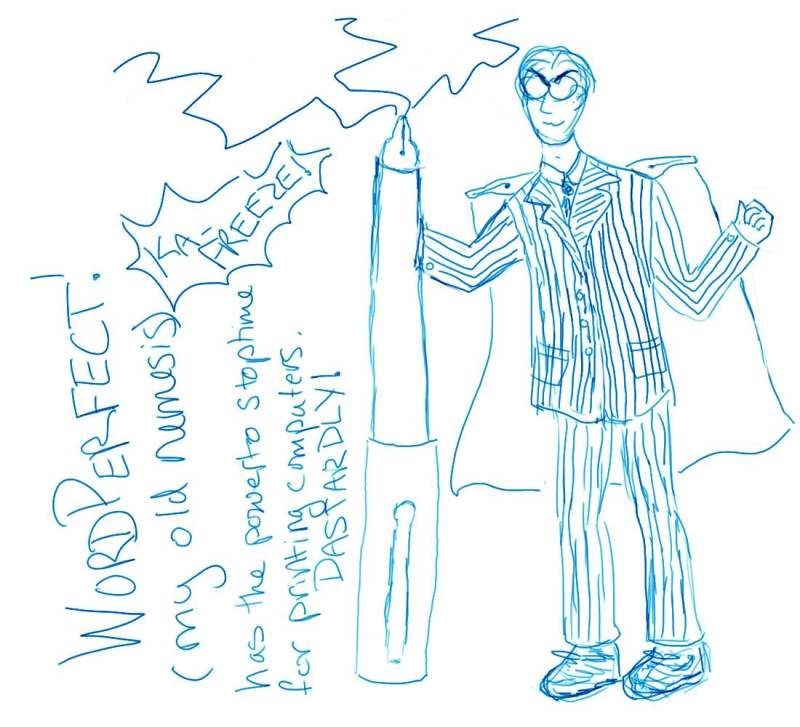 And here's a series of screenshots of a WIP portrait of Godric. I'm hoping to draw little pictures of the major characters for a cast list. I know, I should be writing, but instead I do these things because I'm allergic to cats and I can't vacuum them.
I was going for long-suffering with his expression, but possibly also when he's having his portrait done he just ends up looking drunk, as I always do in my ID photos.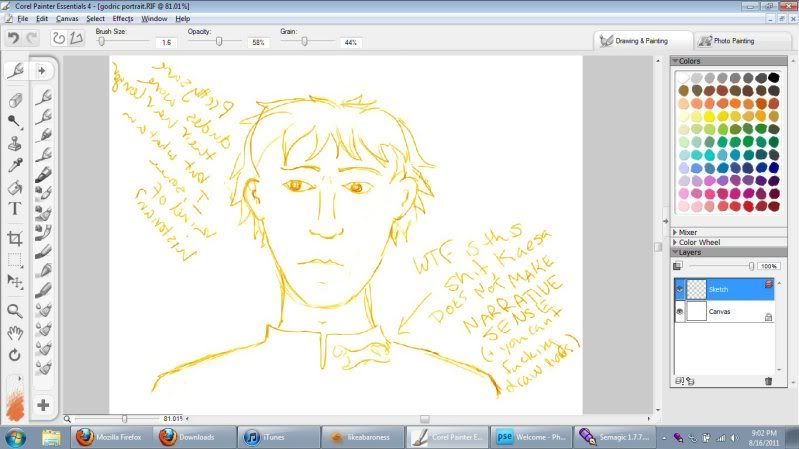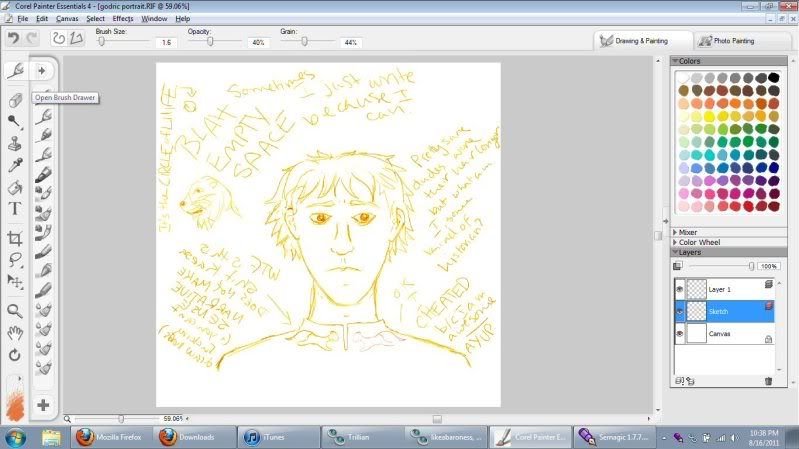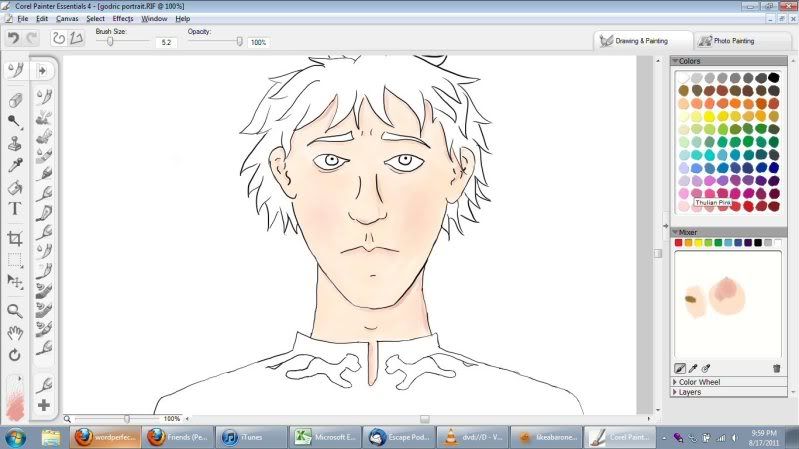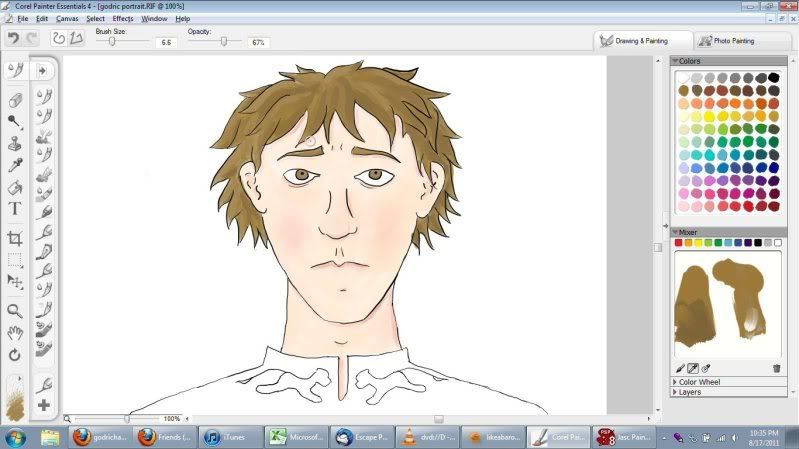 THOSE FUCKING LIONS. Um. I need to draw little bitty details. Or maybe I could just erase them. They don't make any narrative sense, I was right.
In case you were wondering, Godric does own a comb! He owns like three of them, actually, but they're too small for his hands and he tends to lose them or break them because they fall behind things or end up under stacks of books and he figures FUCK IT, NO ONE LOOKS AT MY HAIR ANYWAY.