Some people call me Maurice (Weeeo weeeo!)
So I was writing a letter to my darling
pez_gurl
and I drew a few pictures. She's still gonna get them, but I wanted to share them with the rest of the class, too.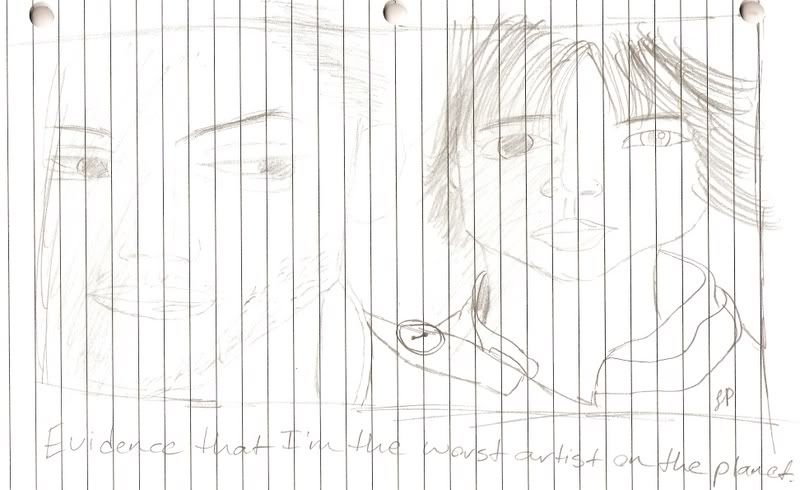 This one is inspired by
this
picture. Again. I suck.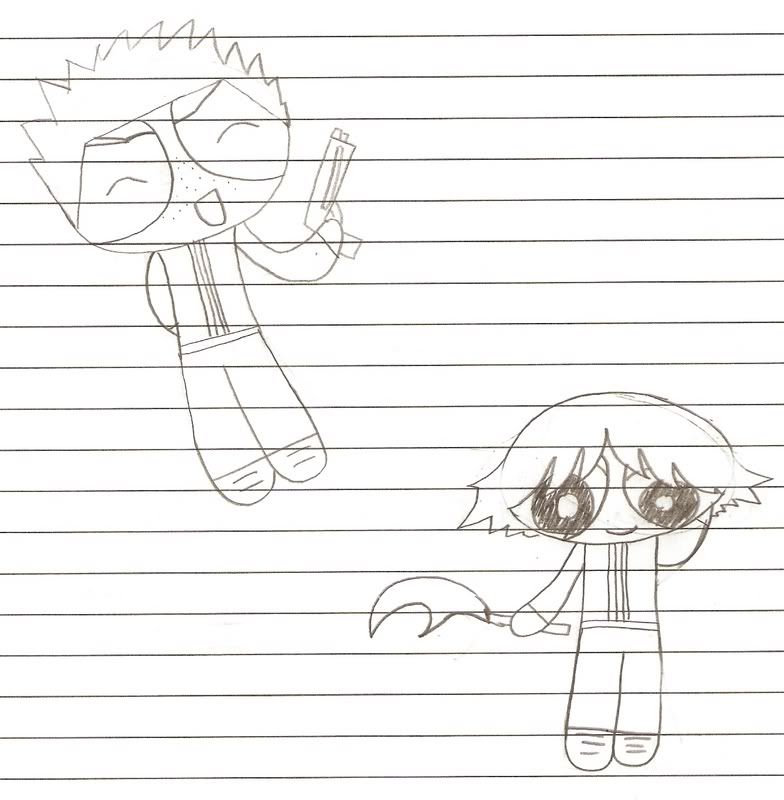 Inspired by The Powerpuff Girls and, not as much but i figure I should mention her at least because she did the internet thing first,
potterpuffs
. Sam's holding a machete. Promise.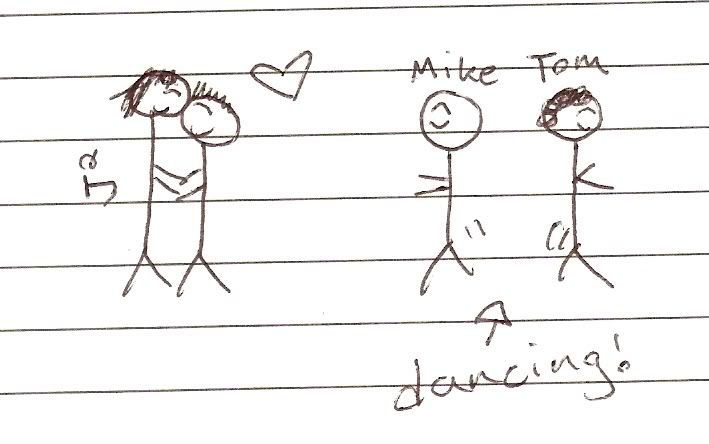 ...and my new desktop. Pen, notebook paper, and stick figures. You can't go wrong! Incidentally, Tom and Mike dance roughly like I do. Thumbs in the air and ass shaking like mad. Awesomesauce.
Thanks for suffering through my "art!" Hope you likedddddddddd.