| | |
| --- | --- |
| Current mood: | Holier-than-thou |
Longing for what is 'right' rather than what is 'easy'

---
In an effort to have links and quotes handy whenever a Ginny hater claims that nobody ever actually calls her a whore (or other unflattering synonym), I rounded up a few and included some visual aids. All images, quotes, and descriptions link to the source. This is by no means intended to be exhaustive, so feel free to submit any links you have in the comments. Also, at some boards I found some individuals who felt the need to use these monikers repeatedly; I've only quoted one comment from each in those cases.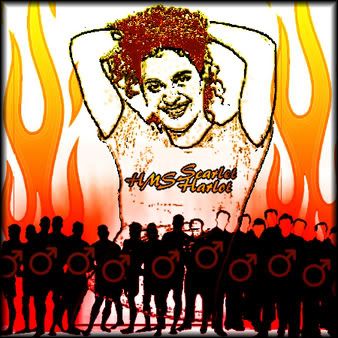 Bold
mine.
ETA: Made the first of what I fear may be several updates.
ETA2: Have
said
all
I have to
say
, for now & of substance anyway, to
estrella
(not counting any rebuttals). Thank you for not debating her yourselves while I did my bit. Feel free to engage on your own now, if you wish.
ETA3: I have added the PORTKEY section and the last bullet to the HMSHF list. Since I have been accused of only caring about Ginny being called a slut, I have submitted a
new sampling
of quotes/links. Since I have been accused of just trying to make Harmonians look bad, I thought I'd point out a couple of admirable actions on the part of H/Hr shippers in regards to these quotes.
Here
is a comment discussing a Portkey link I contemplated putting in this section; I am quite pleased that modly action was taken in that instance. I was also happy to see this remark:
I am ill-at-ease with the "Ginny=slut so lets kill her" line of thinking as it is derogatory to women even if it is directed at a character I cannot stomach and the product of pure venting.