Saturday, March 10th, 2012
---
3:21 pm
Hey everyone! I thought I should let you know, for anyone wondering, I'm mostly on Tumblr these days.

http://insertusernameici.tumblr.com/

Right now, there's a lot of BBC Sherlock, and the rest of the time, it's NCIS, Charmed, Legend of the Seeker, Kaamelot and other stuff.
Saturday, January 28th, 2012
---
10:30 pm - Just putting that here...


current music: The 20 last minutes of Sherlock
Wednesday, January 4th, 2012
---
12:18 am - Picspam and review NCIS 9x12 Newborn King
Oh, Waild. Oh well, I actually didn't mind Dead Air. I know, it was compared to Jetlag, but it was better.

( Read more... )
Sunday, January 1st, 2012
---
2:18 pm - Master List pour moi
Because I wanted to have everything neatly noted somewhere.

Because I wanted to procrastinate

Et parce que j'ai du temps à perdre.

En court/in short:

En détaillé:

Most of them are in French, those in English are simply the translation, beside the Harry Potter fics.

Pratiquement toutes sont en Français, celles en Anglais sont simplement la traduction des autres, à part les fics d'Harry Potter. Et la plupart vienne de
frenchdrabble

Charmed

( Français )

( English )


Harry Potter

( English )


Lost

Et pour changer un peu, encore un résultat de Frenchdrabble, qui ignore complètement le canon.
One teenyfic from frenchdrabble, again. Ignore canon completely.


Quand c'est trop. Ils ont enfin trouvé la sortie.

Too much. They manage to leave.


Stargate Atlantis

( Français )

( English )


Torchwood

( Français )

No idea if I'm going to translate those too.

Ca veut dire qu'il faut bosser maintenant?

current mood: accomplished
Saturday, December 24th, 2011
---
5:10 pm - Sean Murray's interview, télé start, 6/01
Hey, look, an interview of Sean!

The article: http://i981.photobucket.com/albums/ae298/mcnozzo/seantls.jpg

The translation:

Sean Murray, the agent too discreet of NCIS.

Specialist of computer, McGee is the most transparent of the NCIS agents. Too much? His interpret, Sean Murray, 34, defend his character and reveal his quotidian in Hollywood.

TS: You changed a lot since your first apparition in 2003 in NCIS. And therefore, McGee, your character, changed too.

Sean: It's true. I saw the first season recently and when I saw me, I exclaimed "but who is this guy?" I didn't recognize myself! I didn't just change physically (he lost 15 kg) but my character has a different attitude.

( The rest is here )

And with that, I wish you a Merry Christmas and Happy Holidays.
Tuesday, December 13th, 2011
---
6:56 pm - NCIS Picspam + review 9x10 Sins of the Father
6:36 pm - NCIS Picspam + review 9x09 Engaged Part 2
6:10 pm - NCIS Picspam + review 9x08 Engaged Part 1
6:06 pm - NCIS Picspam + review 9x07 Devil's Triangle
6:04 pm - NCIS Picspam + review 9x06 Thirst
And the Ducky episode...

( Read more... )

current mood: accomplished
6:00 pm - NCIS Picspam + review 9x05 Safe Harbor
12:47 pm - NCIS Picspam + review 9x04 Enemy on The Hill
12:38 pm - NCIS 9x3 Penelope's Papers.
The day Tony met the family.

( Read more... )

current mood: cheerful
12:06 pm - NCIS Review & Picspam 9x01 and 9x02
Hey, hey, hey, guess what… It's all done. So of course, I'll lost the connection now.

With so much lateness, I don't know where to start, and how to go…First episode and second will go together, seeing how there weren't a lot of Tony/McGee in the first one.

So come on in, follow Tony behind the cut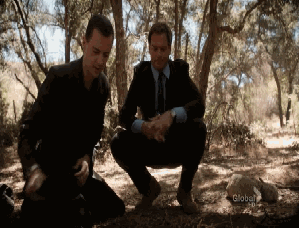 9x01 The Nature of the Beast.

( Spoilers NCIS 9x01 and 9x02. Also, around 100 pics. )

2 down, 5 8 to go!

current mood: accomplished
Monday, December 12th, 2011
---
6:07 am - The picspams...
9x01, x02, x03, x04, x05, x06 done. Still 4 to go. I know what I said about deadline, but I really want to post them all before the Christmas episode, so cross your fingers.
Friday, October 14th, 2011
---
3:34 pm - Better do the post now, or I'll keep pushing it back.
Hi, I'm not gone! I just have too much on my plate, and I'm determined to finish everything I planned. Plus, my back-to-lurker phase is not really a phase, but more a back to social anxiety taking control.

I'm working on that. And I'm coming back. How could I not with this season? I'm not giving a date, because I know I won't stick to it, but I started preparing the picspam for 9x1 and 9x2, so, they'll be here.

current mood: lethargic
Sunday, August 14th, 2011
---
8:36 pm - Maybe I should give some news...
So, how it's going? Not sure what to say, I got used to get back on lurker mode. I seem to have a family of hedgehog in my garden. Before, I only saw the biggest one, alone, stealing the cats' kibble, and now they're four, with two adorable small hedgehogs.

Got the house for myself. Kevin left for Nice with his girlfriend for 10 days, and my dad found a job as a sort of handyman for a rich, old couple. Last week, he had to dig a hole to bury a kangaroo. He's there with his new girlfriend, even if he still pretends they're just friends. I don't mind him leaving and finding someone, but he was cowardly on how he prepared that.

He left for a 'week' to see her (after she spent one week here) and said he'll have an interview for a job in Nîmes and when there, that he was staying so if we could send him some clothes...Also, we can sell his car, and I can take his bedroom, and we can do whatever we want with the house...

Yeah, I'm pretty sure he'll come back home eventually, so we didn't do whatever we wanted (but now, I let the cats inside his room, they're happy to have this big bed for themselves).

The family from my mother's side are thinking like us, he's free to rebuild his life, but the way he planned it sucked. One aunt proposed to come and help if needed but it's not the first time we have the house for us, and we're adults, we'll manage. Plus, my grandfather need all my aunts way more than us.

The weather sucks. Since July started, we had like, 5 days without rain. Apparently, next week, we'll see some sun. Except for the two days with the thunderstorm's warning.

I'm slightly more optimistic about the new season of NCIS, because one of the first spoilers was about McGee! And nothing about a girlfriend or his computer knowledge. There is a McGee centric episode planned for the beginning of the season and it's already filmed. Hope it doesn't mean there won't be more. Still sad Jesse Stern is gone but the interview I saw show a backstory of the McGee family fitting with my pov, so we'll see.

Plus, everybody got a spoiler out, not just the usual characters. I like this feeling of teamness.

I don't know how the future review/picspam will go. Not a lack of free time (I'll get a baby to watch over while the first kid is ready to go to school) but because I started another project which taking some time.

It's a blog about Charmed, I recap each episode (in my usual way, with pictures and quotes) and then I review/analyse them, and I add the videos of my favorite moments. I plan to do it from season 1 to the comics, every wednesday and sunday.

I just posted Wicca Envy, the last episode with Rex and Hannah.

If someone is interested, it's at http://charmedetmoi.wordpress.com/, but it's in French. Except the videos who only have the subtitles in French, to not miss the original tone of the actors.

Any old Charmed fans here? I have no shame, so here's the link to the videos: Playlist for the season 1's moment.

Like the scene with John Cho:



Or Piper testing if she's a good witch:



Or Prue being awesome:



I'll stop now.

current mood: devious
Saturday, July 9th, 2011
---
12:41 pm - Results of the exams!
French/History: 17.50
Maths: 19.50
UP1: 16
UP2: 15.50
UP3: 13.50

Success!! :D

current mood: ecstatic
Wednesday, June 22nd, 2011
---
9:57 pm - NCIS review & picspam NCIS 8x24 Pyramid.
…Sorry. I kind of thought I already posted that.

The finaaaale!

( Read more... )

And here's the end of the season. And to be honest, I don't know how I'll take the new one. Oh, I'll watch it, but with Jesse gone, I'm not sure of how much stuff McGee will have. Gary Glasberg is the new boss and while I appreciate the diminishing level of Tiva anvils and the return of a professional Tony, he doesn't know what to do with McGee and he's reduced to geek boy/jealous&possessive with Abby.

Plus, let's be honest, he doesn't know how to close an arc. See the Reynosa and P2P. And with the hint of the new arc being a repeat of season 4 and 6…

Can't they have two show runners, one for the characters and the other for the storyline?

It's not that I watch only for McGee, but he's my favourite and if he's going to be reduced to the roles Abby and Ducky have, I'd like to know it beforehand.

I'd also like the usual fighting teams to include him in their new war theme (GG is distorting the characters!/ GG is bringing back the team at the front!). Strange how the first one only means Ziva liking Ray and the second think McGee is actually at the front. No wonder they think of him as an arrogant know-it-all thinking he's better than everyone else. If he's doing more than reading his screen, he's above his functions in the team!

While I'm there, I'd also like a TARDIS and a robot to do all the cleaning.

current mood: cynical
Tuesday, June 14th, 2011
---
5:38 pm - Bon, ben...
I didn't kill the kid. But I make some mistakes. Bah, at least now, it's done. Results around the 8 of July.

current mood: blah